30 years of expertise
Recognised know-how in the health sector
PRINCE  MEDICAL,  certified  NF  EN  ISO  13485,  designs  and  manufactures  single-use  medical devices for Gastroenterology, Gynaecology and Medically Assisted Reproduction.

With nearly 30 years of expertise in the healthcare market, the company can rely on technical know-how in the extrusion of thermoplastics and polymers, and has state-of-the-art equipment to meet the needs of markets with demanding applications.

Perfect  control  of  all  industrial  processes  (moulding,  extrusion,  production  of latex  and  silicone  balloons,  assembly  of  plastic  material  and  steel  components, laser cutting, ultrasonic and laser welding, marking, packaging, sterilisation, etc.) is a guarantee of the high level of quality of PRINCE MEDICAL products.
Key figures
3 production sites
in France and Tunisia
10,000 m²
of floor space including 3,000 m² in clean rooms
15 million
products manufactured per year
ALWAYS AT YOUR SERVICE
Our solutions
PRINCE MEDICAL offers a wide range of sterile Class IIb, Class IIa, Class I sterile and non-sterile medical devices, mainly intended for:
Gastroenterology: ballons catheters, injection needles, cleaning brushes for endoscopes, etc.
Gynaecology: gynaecological forceps (Cheron forceps, Pozzi forceps, etc.), speculums, histological swabbing probes, etc.
Medically Assisted Reproduction MAR: embryo transfer catheters, intrauterine insemination catheter, puncture needle  of oocytes, etc.
PRINCE MEDICAL also manufactures medical devices on behalf of its customers for use in urodynamics, anaesthesia, oxygen therapy, as well as external lines for infusion and injection of contrast media in radiology.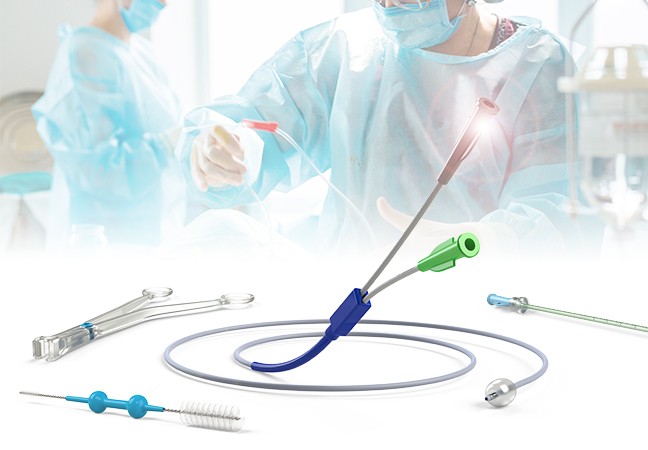 PRINCE MEDICAL is a subsidiary of the international OMERIN Group and benefits from the dynamism of its 1,700 employees.